Retreats
UPCOMING EVENT IN SPAIN, 13-22 OCTOBER 2017: 'DIVE DEEP INTO NOW-HERE'
(Remembering and embracing who you are)
A 10-day retreat with Yoyo in Javea, near Valencia.

This is an exquisite combination of quiet self exploring and inspiring verbal and non-verbal interaction, in a laid-back holiday atmosphere.
Mornings: sharing, body awareness, voice work, role play, emotional integration, mental deep-cleaning.
Afternoons (and Wednesday): meditation and leisure.
Evenings: cooking together or eating out.
Optionally: sharing, massage, mind shifting.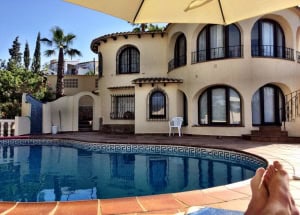 Location: a charming villa with swimming pool in Javea, 1,5 hours from Valencia Airport and 20-30 minutes from beautiful beaches and bays.
Number of participants: 10.

Guidance: Yoyo is an experienced non-duality teacher from the Netherlands, dedicating her life to spiritual awakening and the art of joyful living. See http://www.yoyo.nl/english/
Investment: € 650,- including accommodation (double bed rooms), not including travel costs and food.
Information and booking: yoyo@laborint.nl
.
LABORINT SCHOOL FOR THE (HE)ART OF JOYOUS LIVING
Abroad, Yoyo delivers lectures, seminars and workshops on invitation.
Topics may be:
Survival strategies and Belonging
Sexuality, intimacy and emotions
Ego, will-power, ambition, creativity, authority
Love, empathy, compassion
Authentic communication and resonance
Transcending duality
The wise Man and the Fool – return to innocence
Ecstacy, the ultimate union